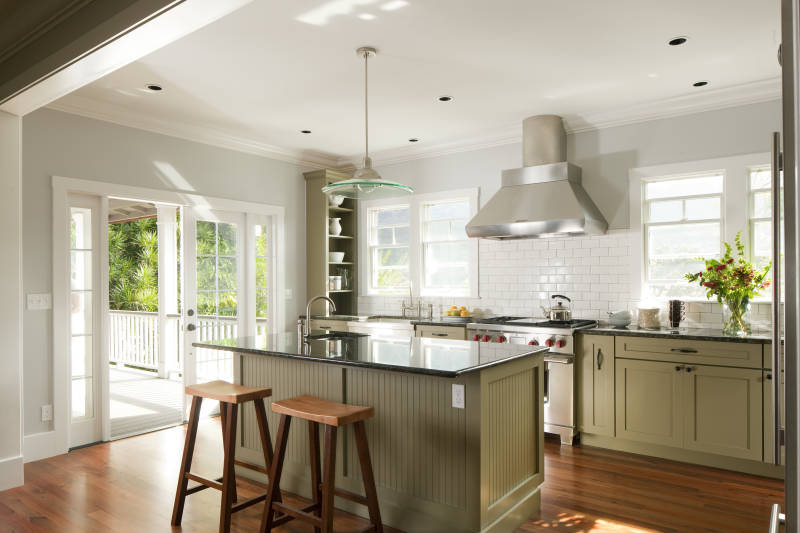 March 16, 2016 Design, Kitchen
The Kitchen is typically the heart of the home and often plays the role of the epicenter for action of the entire house. It acts as a gathering spot for family, friends and guests during parties and get togethers.  It's where children do homework, grown-ups pay bills and families prepare and eat most of their meals. Because of the many different functionalities and personalities that the kitchen must serve within a single home, it is important that the layout is as efficient and resourceful as possible. These Five Basic Kitchen Layouts should give a good idea of what type of design you want to start with. Of course, what works for one person or family may not work for another. So whether designing a new kitchen or remodeling an existing one ask yourself… "How will this space get used and what will be its main purpose?"
After answering these questions it's time to match your needs with the kitchen layout that works within the layout of your home and budget and is best suited for your life-style. Here are 5 basic kitchen layouts and their functions, all achievable with HOMEWORKS CONSTRUCTION!
---
Single Wall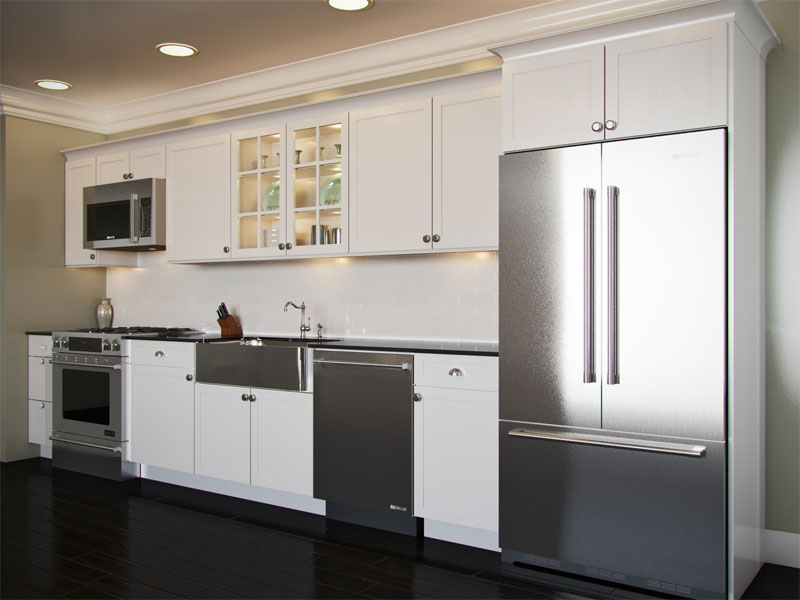 Single wall kitchens are more common in downtown, urban centers and high rises like in Waikiki. They are very space efficient and are perfect for a contemporary loft style kitchen. The layout for a "One-Wall Kitchen" should be designed to facilitate linear task production from food prep, to cooking and the to clean up (i.e. Counter space à Range / cooktop / oven à sink, dishwasher, waste basket). The downsides to this type of kitchen would be no "Kitchen Triangle", less elegant and lack of counter space.
---
Galley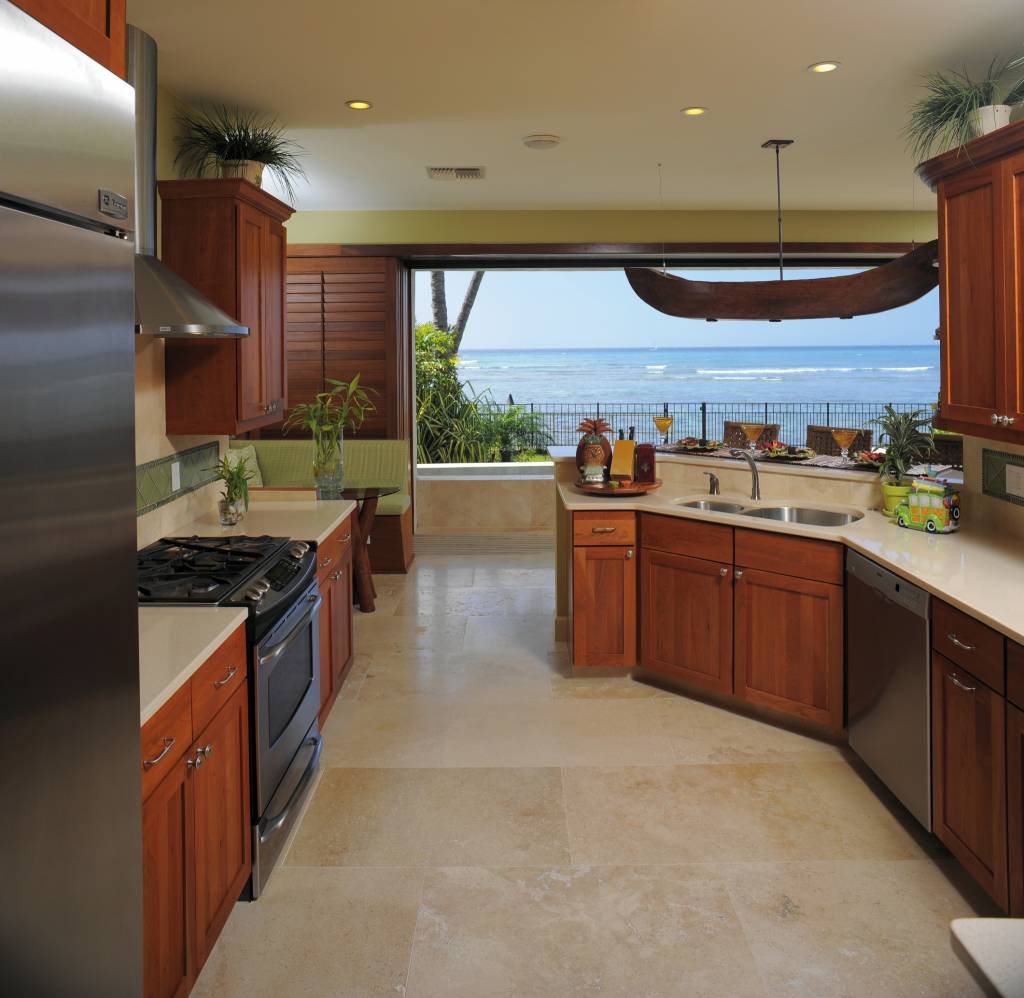 Galley style, or corridor kitchens consists of cabinets on two parallel walls. This style is great for good old-fashion cooking by done a singular cook because it allows for great efficiency in prepping and cooking. This layout is perfect for smaller spaces like and can make moving between the various kitchen work stations as easy as turning around. The one down side it that the traffic flow can possibly move right through the work space being that the galley style is a corridor from one part of the home to another.
---
Island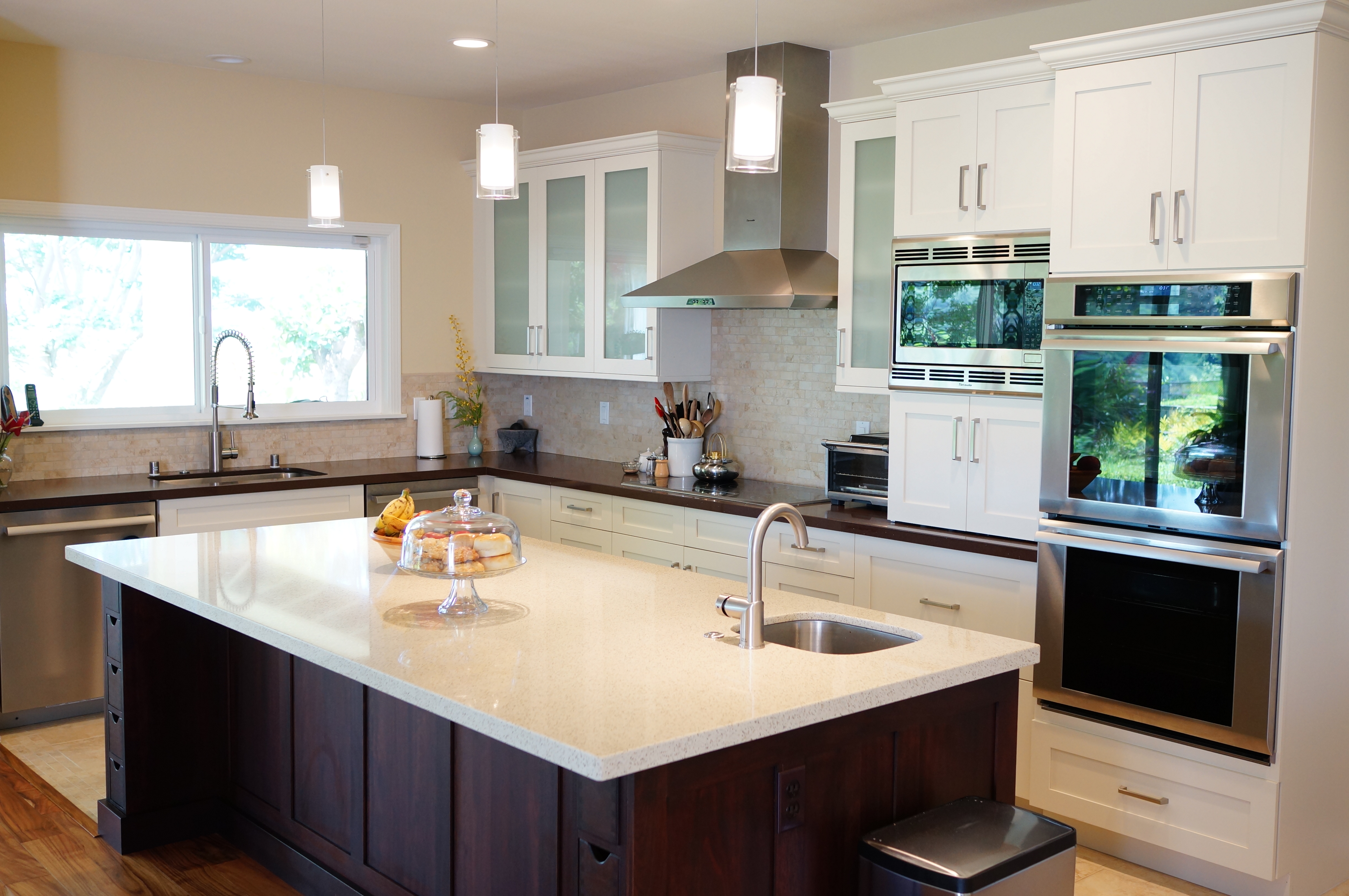 As the main piece of the layout the island is often the centerpiece of the activity in any kitchen with an island. The benefit is that an island can be as simple as a small table or as elaborate as a multi-level surface with its own appliances, sink and or work space as well as seating for guest and family. An island can fit in many kitchen layouts including the L-shaped, u-Shaped and single wall concepts and will add a new dimension to an ordinary kitchen as well as a barrier between guests and the cook while entertaining.
---
L-Shaped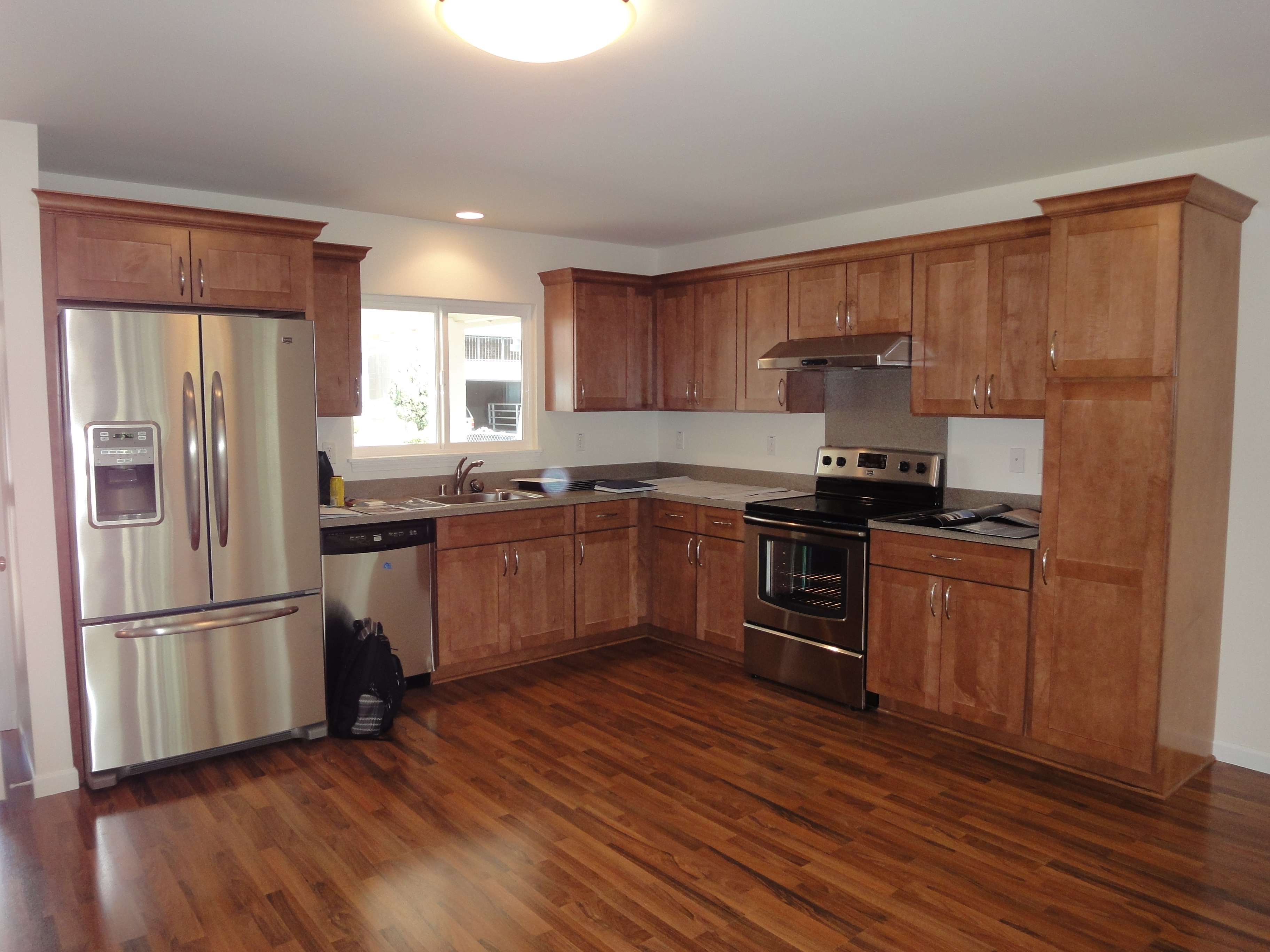 An L-Shaped kitchen is created by running cabinets along two adjacent walls. The benefits of an L-Shaped Kitchen are in the design, efficiency and ability to entertain and be completely open to the rest of the home. With the layout including 2 linear cabinet runs it allows for flexibility in placement of appliances and work spaces. This layout is ideal for larger families and entertaining as it can be open to an island in the middle or a living room of some type, making it easy for the cook to interact with guest. The downside of this type of kitchen is that it is not recommended and hard to achieve in small areas.
---
U-Shaped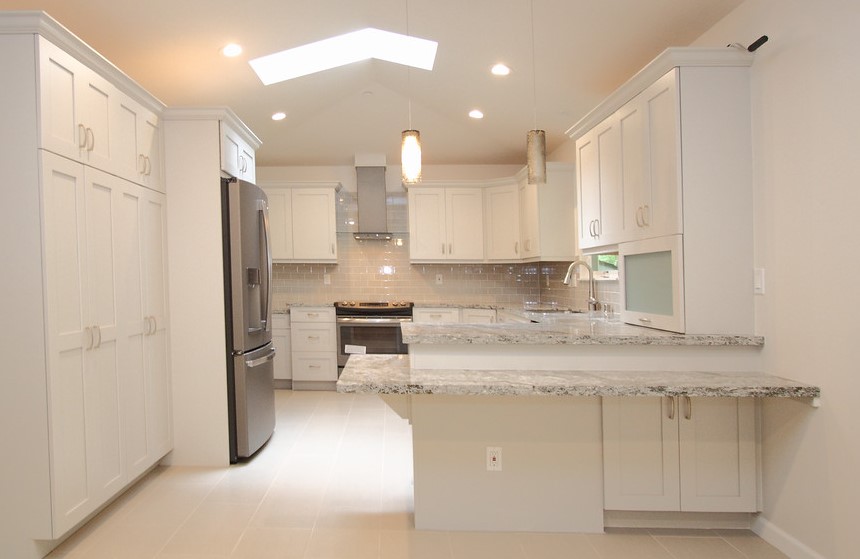 A U-Shaped Kitchen is another versatile type of layout that uses 3 walls with an opening on one side. This layout allows for an abundance of cabinetry and counter space especially if the corners are built correctly because of the seamless turn in the counter top and the use of a "Lazy Suzan" for the corner cabinet. U-Shaped kitchens are recommended for cooks that will use the kitchen frequently and will focus on prepping and cooking more than entertaining and dealing with foot traffic. Because of the dead-end design it is not to accommodating for multiple cooks at one time but can be a perfect blank canvas for a singular home cook to really get in their "zone"!
Granite Countertops, Cabinets, Sinks, Faucets, Kitchen Remodel, Quartz Countertops, Kitchen Layout