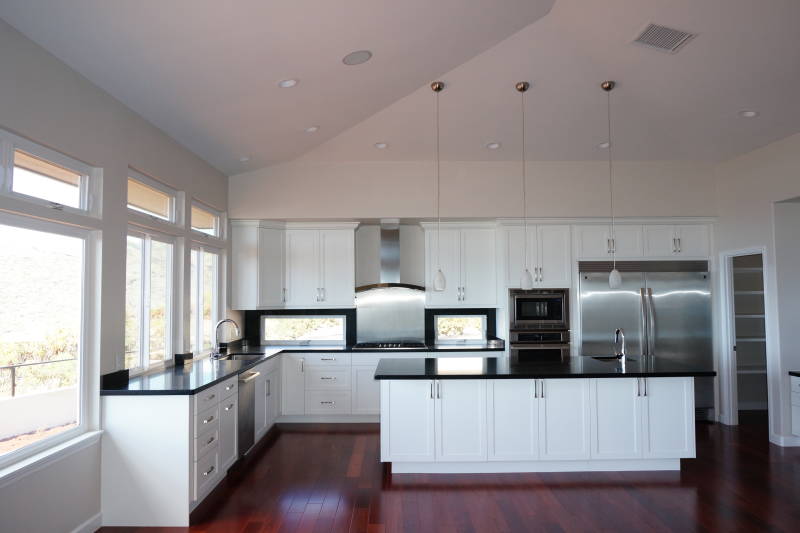 October 21, 2016 Planning, Design, Kitchen
Homeworks' Cabinet Lines
Homeworks Construction is known for our quality workmanship and amazing finished projects! A huge part of our success is because of the quality of materials we use and a great example of this is shown through Homeworks' Cabinet Lines. Dura Supreme, Wellborn and Huntwood are the three cabinet lines you will look at with our award winning Kitchen Designer, Sean Bradshaw. He will analyze your space, talk with you to narrow down ideas, taste, layout and style and then all you do it leave it to the experts to design, an order your cabinets. These three cabinet lines are all American made products and come to you all with their own great warranties. Homeworks has won over 25 awards for kitchens done with these cabinets and let the finished products speak for themselves! Take a look!
---
Dura Supreme
For over 50 years, professional kitchen designers from coast to coast have looked to Dura Supreme for cabinetry that fulfills their customer's desire for personalized design choices and outstanding quality of construction.  For most homeowners, designing a new kitchen is a once-in-a-lifetime project and it involves one of the most important and used parts of the home.  They recognize the magnitude of that decision and we at Homeworks are honored to be their sole certified deal on the island of Oahu!
In addition to the numerous layouts and configurations that we can design to reflect the way you and your family use your kitchen, there are 3 main cabinetry styling choices that are part of every kitchen; cabinet door styles, wood species and cabinet finishes.  Their cabinet doors are beautifully designed to fit any theme to create the kitchen that uniquely fits you and your family. Check out their "Design Collections" section which demonstrates ways to create unique design themes by combining a creative mix of cabinet doors, woods and cabinet finishes.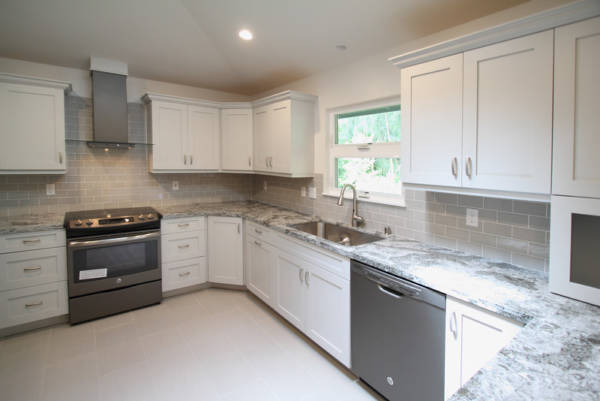 ---
Wellborn Cabinets
Since 1961, the Wellborn family has owned and operated Wellborn Cabinet, Inc., located in Ashland, Alabama. Their goal is to provide kitchen and bath cabinets crafted by dedicated Wellborn employees with the utmost quality and care that can be used for the whole home. Over 50 years later, the product line has broadened to include cabinetry and storage solutions to help you maximize your total home living space using Homeworks as the trusted contractor for the job.
Wellborn offers 6 product lines: Home Concepts, Select, Premier, Estate, Elegant Bath and Wellborn Closets, which all provide you with a wide variety of options for your kitchen, laundry bathroom or any other area you may want cabinets. One awesome feature is in the The Estate Collection which offers the "You Draw It" program as an option. This program is designed to help you bring a cabinet concept to creation. Estate and Elegant Baths both offer "ColorInspire" as an option, which offers you the ability to choose from thousands of finish colors.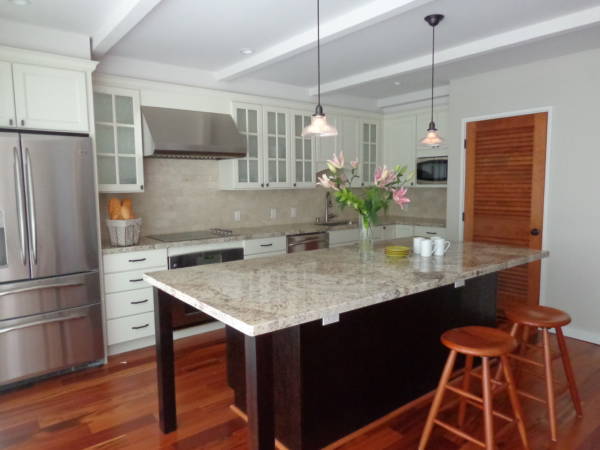 Huntwood Cabinets
Huntwood Website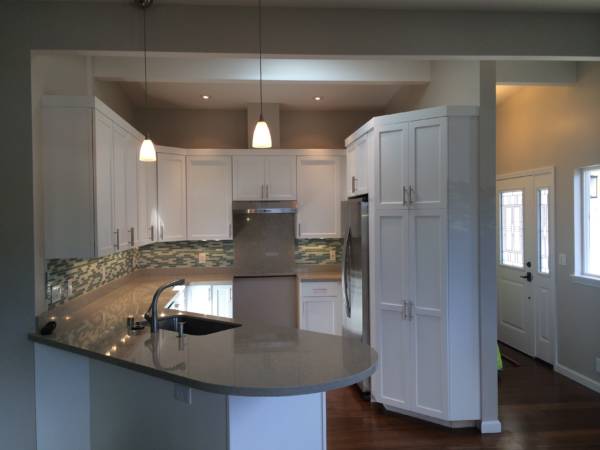 Homeworks loves Huntwood's exclusive 12-step finishing process which is the toughest and longest lasting in the cabinet industry. Personally hand wiped stains assure consistency and quality. Their product goes through 4 coats of sealer and 4 oven chambers to provide maximum cure of the finish. The sealer and top coat feature 33% higher solids than the industry standard, providing the ultimate in durability. A catalyst in the sealer is activated in the oven chambers, creating a better cure & harder surface. This amazing finishing process won the SCAPCA Clean Air Award for its ultra low VOC emissions. Excess materials from paint process are recycled with 80% reused in future applications. Excess materials are recycled, with 80% reused in future applications. Check out their Kitchen Showcases: